Microsoft Azure developers
Microsoft Azure is a cloud computing platform and a suite of services offered by Microsoft to help build, deploy, and manage various applications and services. Azure provides a wide range of cloud services like infrastructure and platform as a service, Containers and Kubernetes, Azure DevOps Services and many more. To ensure you create cloud-based applications that use the benefits of the cloud architecture, you need an Azure developer who writes, designs and implements software solutions that can run on Azure's infrastructure.
Our team of experts can provide your organization with the right Azure developer. Whether you need support hosting your website or running complex, data-intensive applications, we'll find the perfect match that seamlessly integrates into your team and projects. We achieve all of this through a nearshore outsourcing model. Curious about the benefits of this?
Why Nearshore your Azure developers?
Swift access to Azure developers with up-to-date expertise
Maximum one-hour time difference, enabling real-time communication and issue resolution
Dedicated developers under your direct supervision
Enhance diversity within your development team
You retain ownership of the software
Discover the Perfect Match in Azure Development
Finding suitable Azure developers can be challenging, but don't worry! We're here to assist your organization in locating the Azure developer you need. We'll find the perfect match for you. Did you know we also support developers with skills compatible with the Azure platform, such as .NET, Python, Java, PHP, or Node.JS?
For us, it's all about the harmony between your existing development team and the new Azure developer(s). We focus on technical skills and soft skills to ensure the developer seamlessly fits into your company culture.
Don't wait any longer; explore the world of Azure development with us today. We'll ensure you have the best developers on board for your projects.
Access to an Extensive Talent Network
The Dutch labor market has reached its limits. We offer the opportunity to search in Portugal, Bosnia and Herzegovina, and Ukraine, expanding your search reach and increasing the chances of finding the perfect Azure developer. Allowing you to attract all the necessary talents and elevate your projects to the next level.
Nearly Two Decades of Experience
With almost two decades of experience, we have built extensive expertise in establishing dedicated remote development teams. We know exactly what to focus on during recruitment and can provide comprehensive HR support for your organization. We save you time in the HR and recruitment process, reduce the mismatch risk, and minimize turnover.
Familiar with the Dutch Tech Market
We solely focus on nearshore solutions and cater exclusively to Dutch tech companies. We understand the Dutch work culture like no other and pre-screen Azure developers to ensure they fit the company culture. Moreover, we always work with dedicated developers. Only then can they truly integrate into your organization and align with your current team.
HR Support and Additional Benefits
In a partnership with SharpMinds, you collaborate with an on-site Project Manager who serves as your remote eyes and ears. Our work encompasses not only candidate recruitment and screening but also the planning of interim evaluations and the well-being of the developers and you as the client. How do we ensure this well-being? Among other things, by offering support in through English lessons, comfortable workspaces, enjoyable team outings, and attractive secondary employment benefits.
In need of a Azure developer? Let SharpMinds help!
At SharpMinds, we emphasize long-term partnerships. We aim to deliver high-quality expertise to our clients and retain that knowledge. We achieve better retention and improved performance by providing our Azure developers with a pleasant and challenging work environment. Which also provides developers with greater job security, leading to a stronger connection with your organization and project. Throughout our entire process, this collaboration is at the core. Below is an overview of our effective approach and how we ensure it.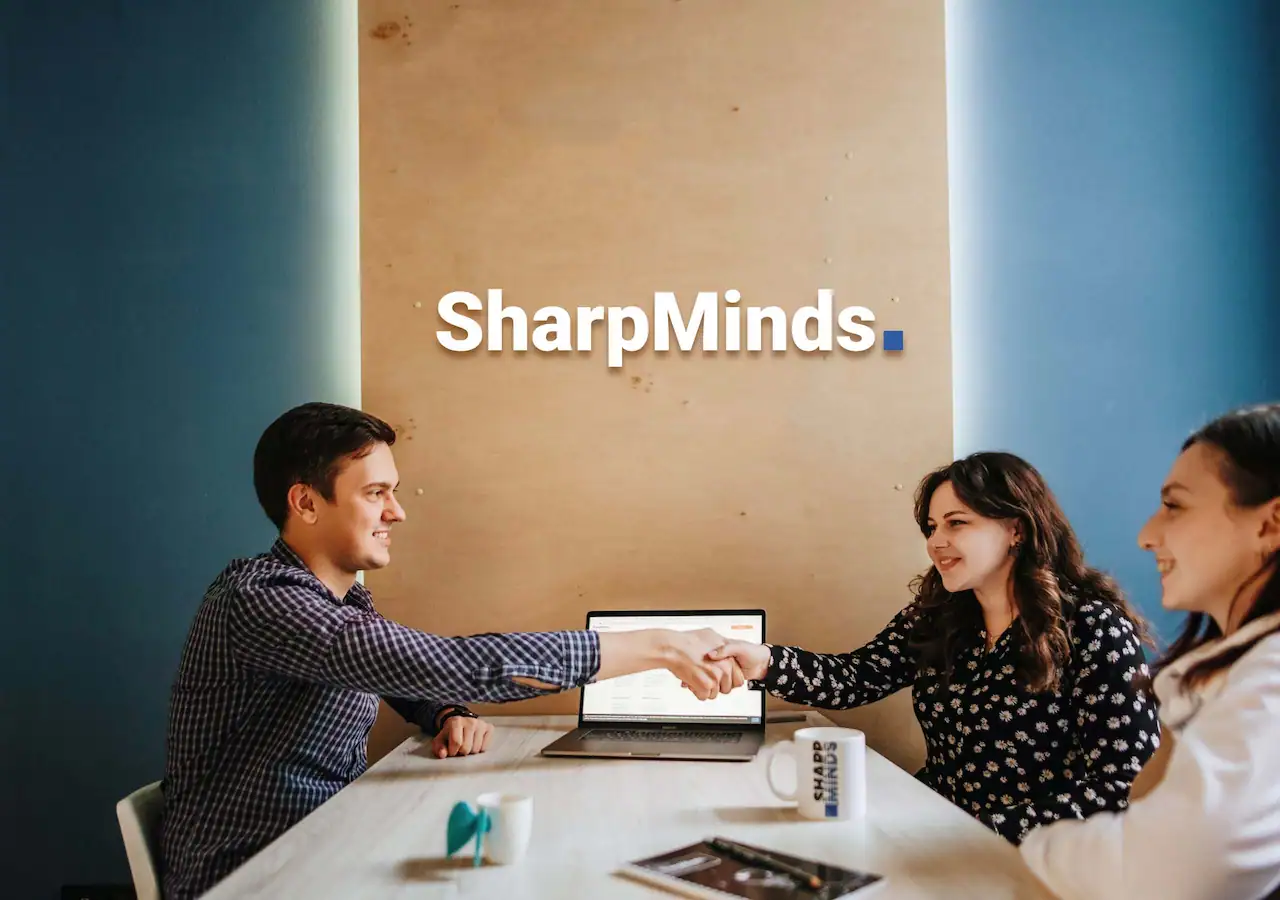 Introduction
During our initial meeting, our primary objective is to assess the suitability of our solution for your specific needs and organization. We consider your current development phase, future plans, and the associated requirements.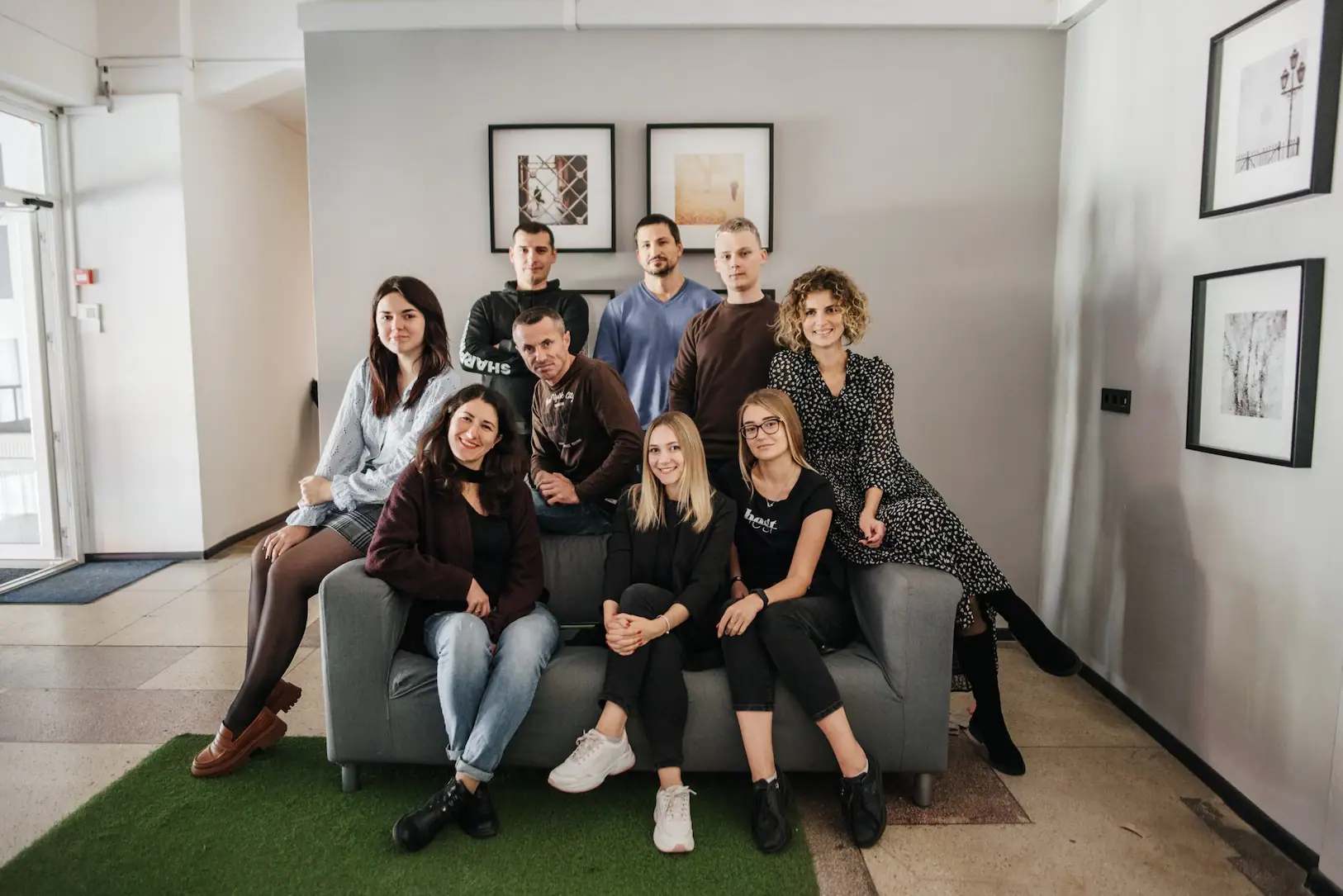 Team Profile
When employing external Azure developers is the right solution for your needs, we organize a technical meeting. In this discussion, we review your current development team and determine the profiles needed to complement the team.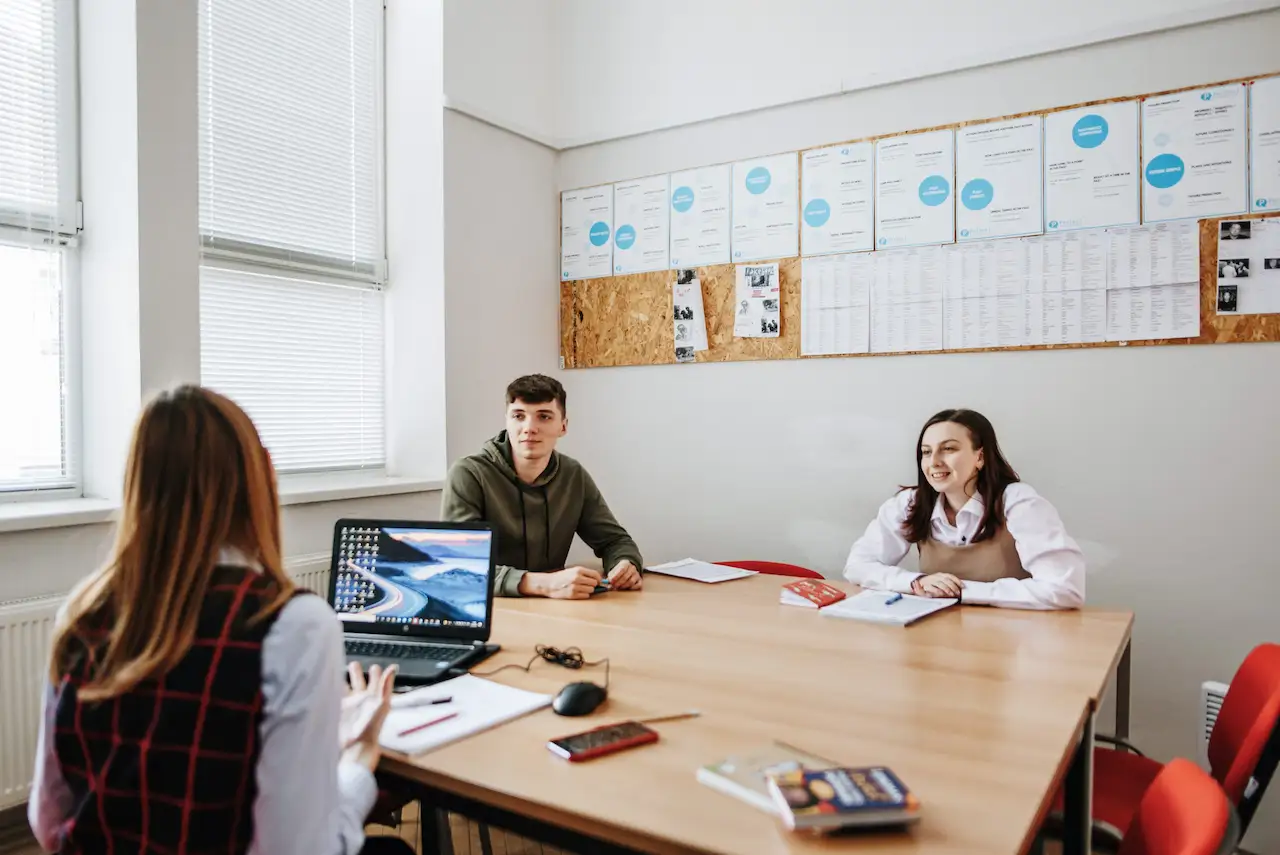 Recruitment & Intake
We search for suitable candidates based on the team profile and job vacancy. These candidates are invited for an intake interview, during which we evaluate their possession of the required soft and hard skills. Regarding soft skills, we pay attention to their alignment with your organization's corporate culture. If we find a suitable match, we introduce the candidates to you.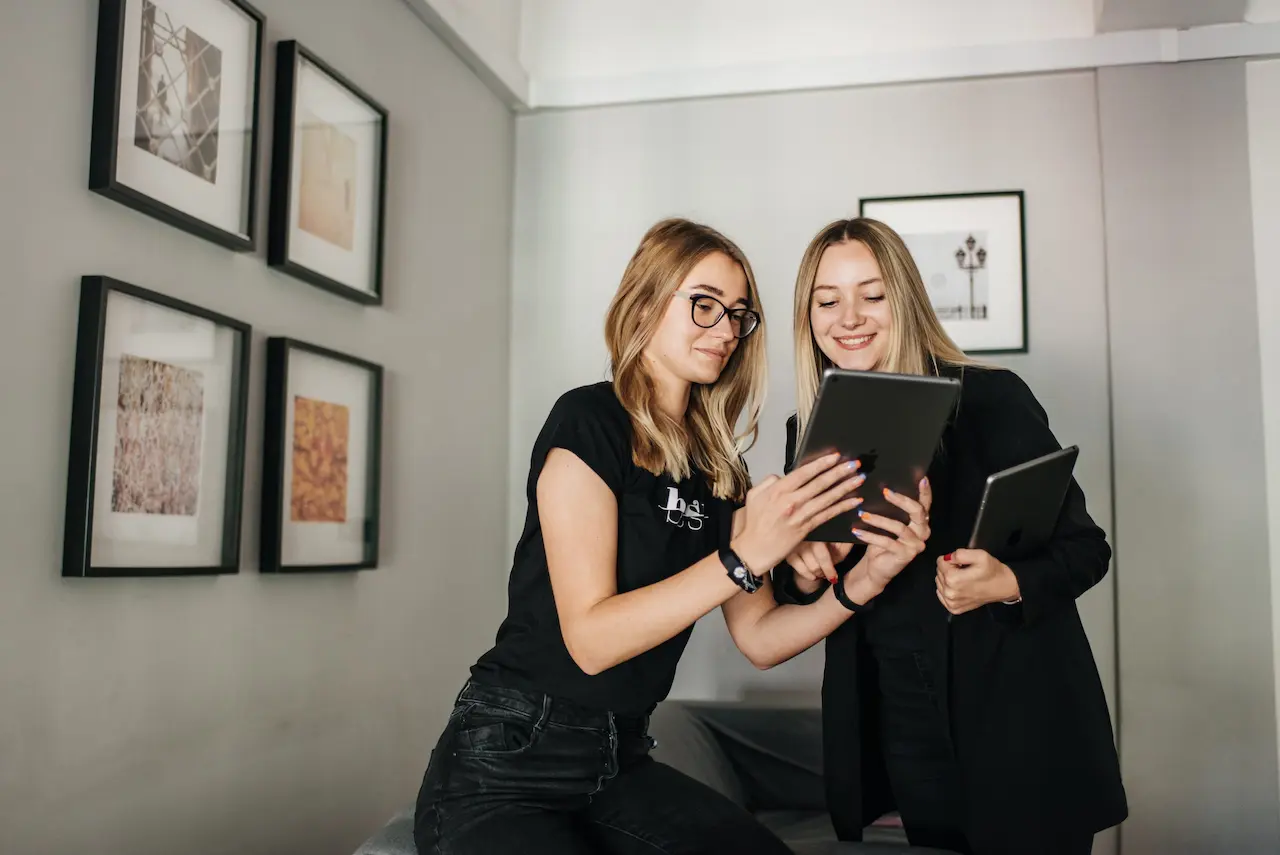 Application
After introducing suitable candidates, it's up to you to decide whether to hire a developer. After the introduction, you can put the candidates through your regular application process.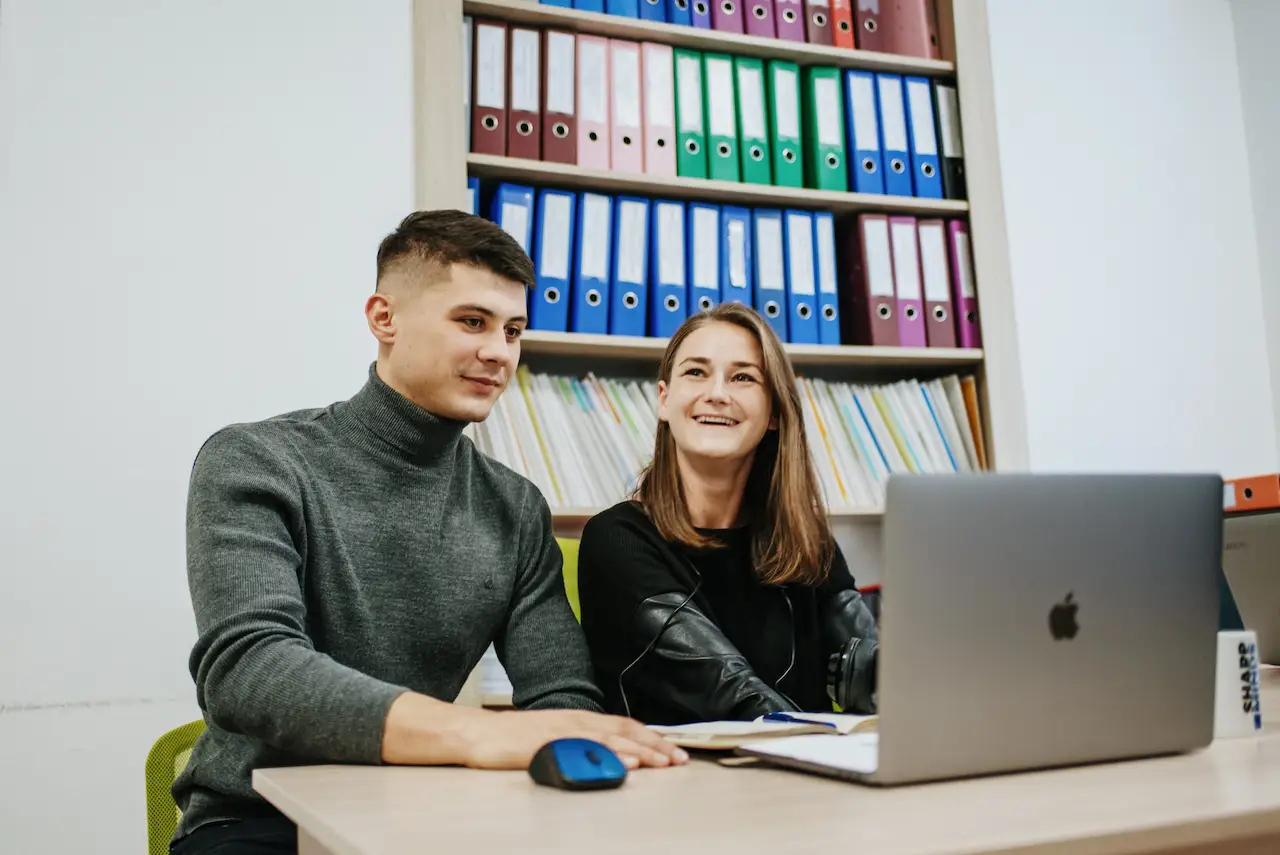 Onboarding
Once a candidate is hired, they undergo the standard onboarding procedure. As the developer starts working for you, you have control over the content, but our project managers are ready to provide HR support and ensure a smooth collaboration. We can offer advisory guidance based on our experience throughout this process and the earlier stages.