Are you looking for Full stack development capacity? Look no further. Our commitment to finding expertise allows us to discover skilled and experienced developers to bring your software projects to life. For nearly 20 years, we have assisted our clients with their full stack development at every stage of their development journey. Curious about the world of Full stack development and how we find developers that align with your needs?
Why hire Full stack developers through SharpMinds?
Real integration of remote developers into your company's solution.
Collaborate within the European time zone.
Strong recruitment and HR policies resulting in long-term partnerships with Full stack developers
Easily scale your development capacity.
No cure, no pay: only pay once a developer starts working!
The Role of the Full stack Developer
Why is bringing a good Full stack developer into your project so important? A Full stack developer possesses knowledge of the entire technological stack used in your project. They master both the front- and back end. Therefore, they have a lot of technical depth due to their broad knowledge of various techniques, frameworks, libraries, and databases. A Full stack developer can create a responsive user interface with the latest JavaScript frameworks like React or develop a scalable backend with Node.JS or Python, depending on your chosen technologies. However, most skilled Full stack developers excel in the following areas:
Efficient Collaboration: Full stack developers bridge the gap between front- and backend, ensuring seamless collaboration between different development teams. This translates into faster development times and less miscommunication.
Problem-Solving Skills: As masters of problem-solving, our Full stack developers can identify issues, debug code, and implement effective solutions.
Adaptability: The technological world is changing rapidly. Full stack developers continue to learn and apply new technologies and trends throughout their careers, ensuring your project remains up-to-date.
SharpMinds finds your Full stack developers
With Full stack developers' broad profile, it can be challenging to find suitable candidates for your project. Curious about how we manage to do this?
The Dutch job market has a limited number of Full stack developers. To find the right developer who fits your needs, we offer access to a broader talent pool in countries such as Portugal, Bosnia and Herzegovina, and Ukraine. By significantly expanding your search area, the chances of finding developers matching your project increase. And the best part? Continuous software development and short communication lines are warranted by working within a maximum one-hour time difference.
With 18 years of experience, we have accumulated a wealth of knowledge in setting up remote dedicated development teams. Our expertise enables us to find the best Full stack developers and fully support your organization in HR and recruitment. Allowing you to focus on your core activities while we find the right people for your project.
At SharpMinds, we focus on nearshore solutions for technology companies. Our knowledge of the tech market enables us to identify the best Full stack developers who meet your specific technical requirements. We understand the technology your project requires and ensure that the selected developers have the right expertise. Additionally, we exclusively target the Dutch market, so we are familiar with Dutch work culture.
Your needs, your vision. At SharpMinds, we work with dedicated teams and developers. Meaning that developers work exclusively for your company and project. You have direct daily control over the developers' work, maintaining oversight. Our task is to recruit the best Full stack developers with the exact skills you need. Furthermore, we strive to reduce the chance of mismatches by matching both soft and hard skills. The better the match, the more comfortable a developer feels and the longer they will stay. However, our responsibilities don't end here. We also handle all HR-related matters, ensuring that developers remain satisfied, motivated, and loyal, so you don't have to onboard new colleagues every month.
Once the right developer is found, it's essential to retain them. We ensure this by working with an on-site Project Manager. They act as your remote eyes and ears, conducting interim evaluations and ensuring the well-being of both the developer and you as the customer. They provide support in the form of English lessons, optimal workspaces, team outings, and attractive secondary benefits to ensure the well-being and success of your Full stack project.
In need of a Full stack developer? Let SharpMinds help!
Creating a pleasant and challenging work environment for our Full stack developers is at the core of SharpMinds. In this way, we achieve higher retention and better performance. Below, we present our successful approach in detail.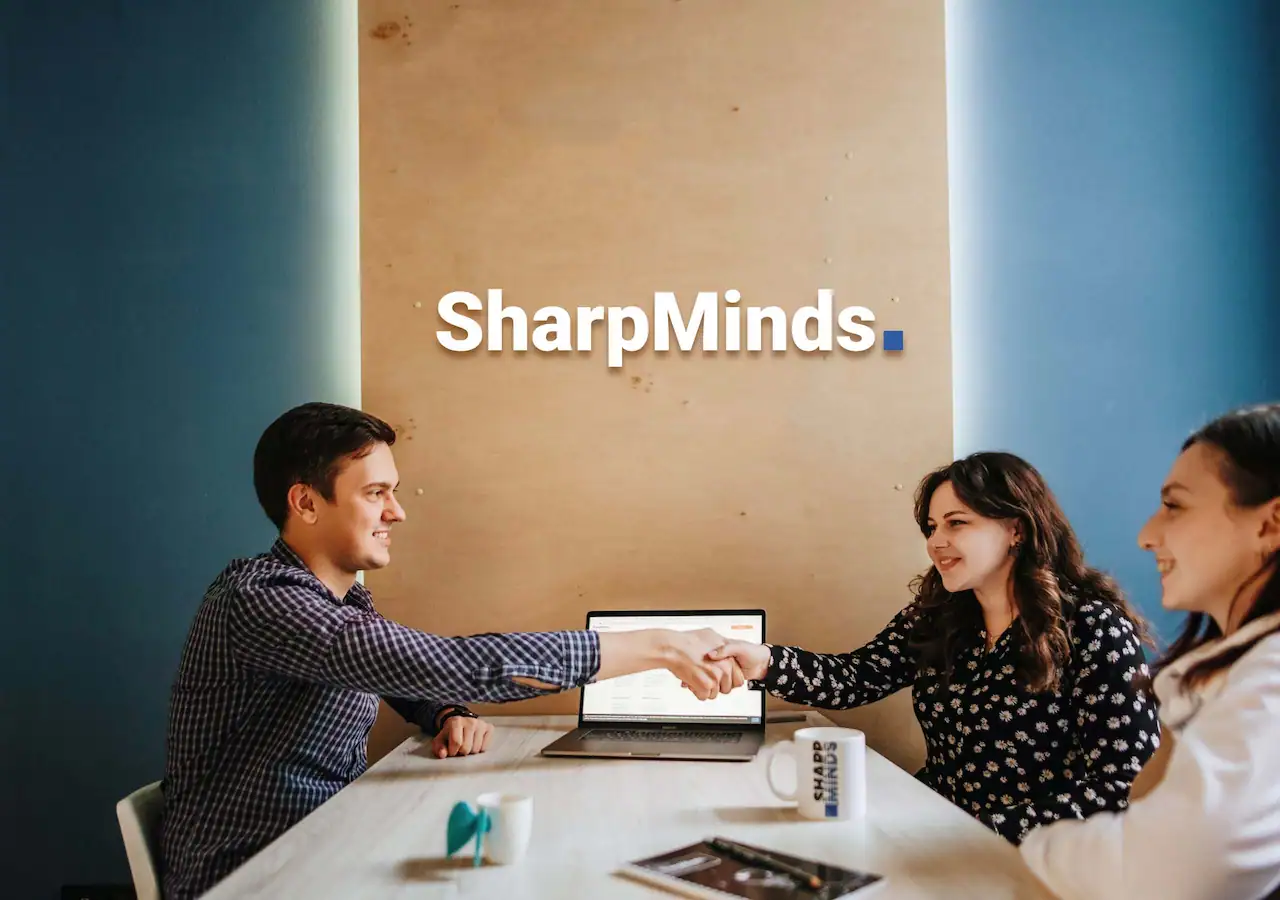 Introduction
In our initial contact, we focus on exploring the suitability of our solutions for your specific needs and organization. We consider your current development phase, future plans, and the associated requirements.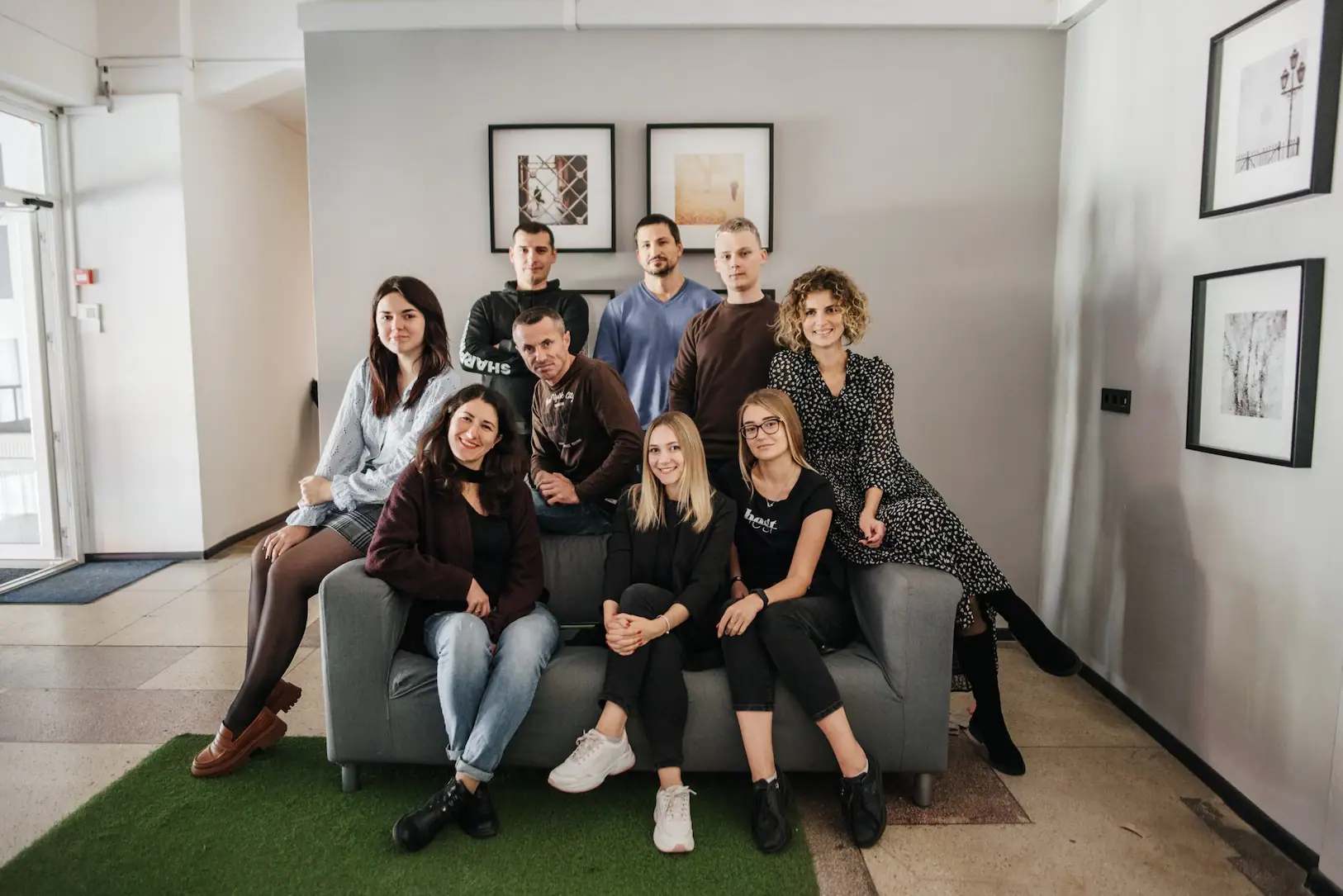 Team Profile
If deploying external Full stack developers appears to be the right solution, we organize a technical meeting. During this meeting, we discuss the existing development team and assess the profiles needed to complement the team.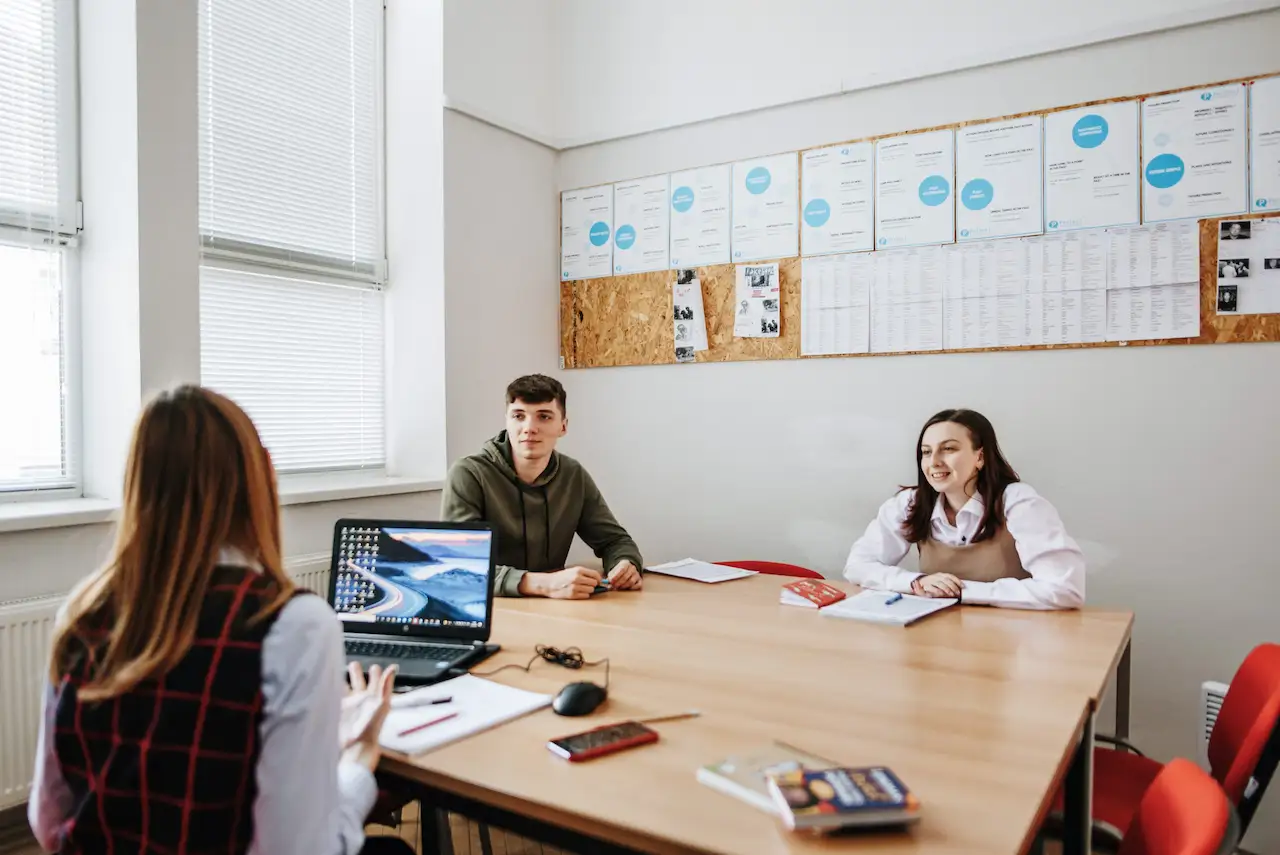 Recruitment & Intake
We start searching for suitable candidates based on the established team profile and job vacancy. These candidates are invited for an intake interview, where we evaluate whether they possess the necessary soft skills and hard skills. For the soft skills, we consider if the candidates fit within your organization's company culture. When we see a suitable match, we introduce the candidates to you.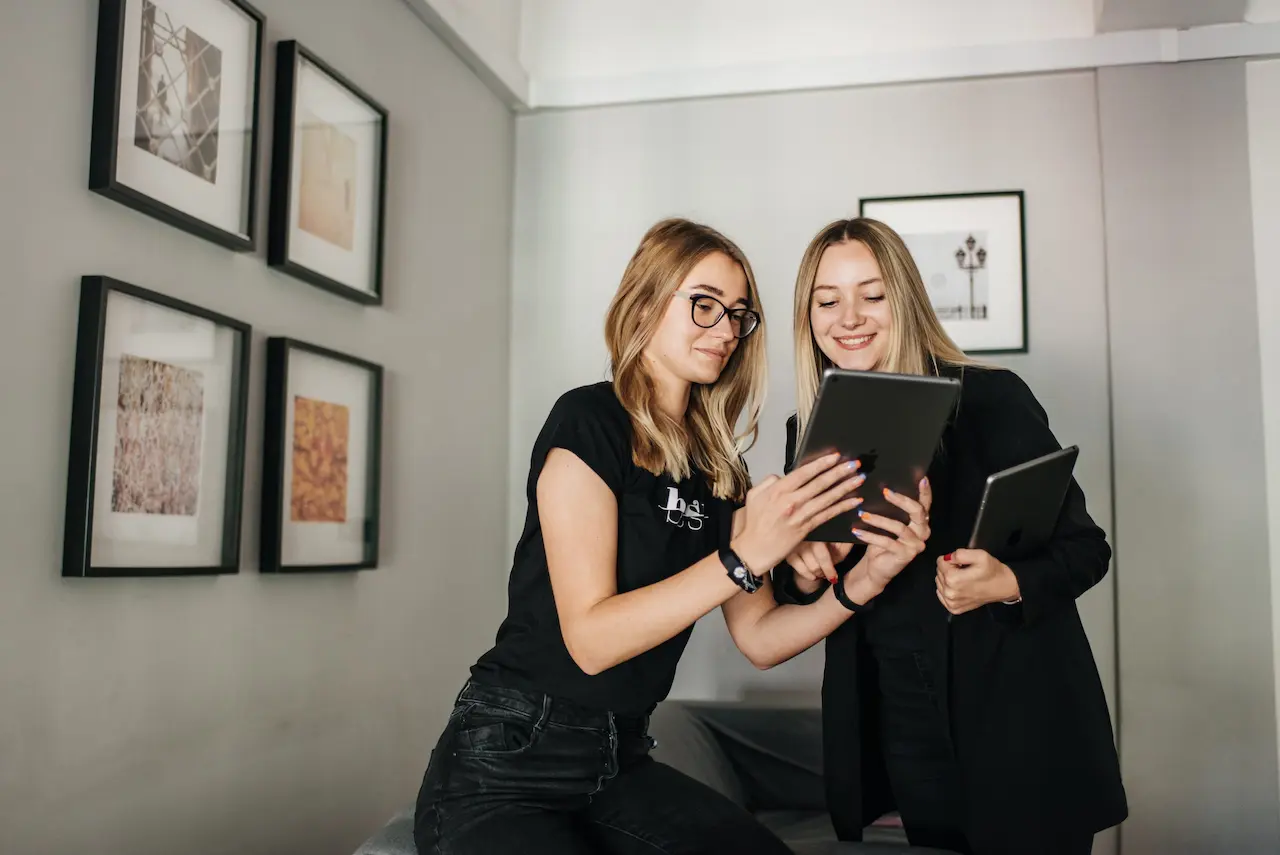 Application
When we present our candidates, it is up to you to decide whether you hire a Full Stack developer. If this is the case, candidates can undergo your regular application procedure.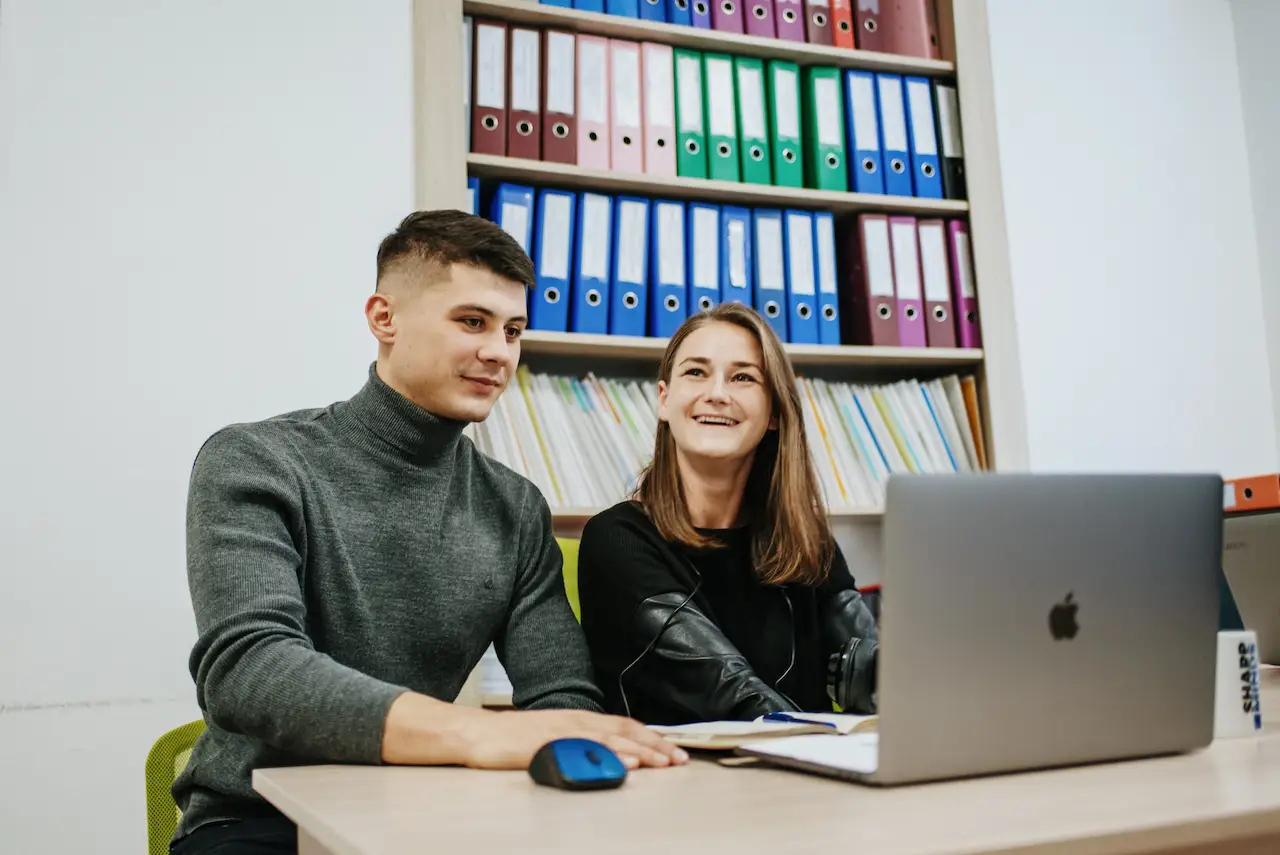 Onboarding
Once hired, the new team members follow the standard onboarding procedure. We can, of course, play an advisory role if needed.