PHP has been powering websites and applications for decades. Its scalability, performance, and security features make it reliable for building robust software solutions. No wonder so many companies chose to program in PHP.
However, to fully use the flexibility and versatility of PHP's wide range of libraries and frameworks that enable rapid development, you need a skilled team of developers to align it with modern development practices such as DevOps and CI/CD. With our expertise, we can ensure experienced PHP developers who will match your in-house development team so that you can achieve your business goals.
Why choose nearshore PHP development?
Quick access to PHP developers with up-to-date knowledge
You are in control. Manage teams directly and decide the standards
Developers work dedicated and become part of your team and company
Maximum of one hour time difference
Project managers who function as your eyes and ears on location
The right PHP developer for the right assignment
We understand that finding the right PHP developer can be challenging. That is why we start by figuring out what PHP developer you need. We can help you with juniors, mediors and senior PHP developers, designers and testers.
SharpMinds becomes your trusted PHP development partner by seamlessly integrating with your in-house team. Luckily PHP's simplicity and ease of use facilitate collaboration among developers, designers, and testers. It enables efficient communication and coordination across teams, making integrating a nearshore team with your current team easier.
To guarantee this seamless integration, we scan all our candidates on both soft and hard skills. This way, we can guarantee the best match and provide you with a developer who fits your team and brings the proper knowledge and experience.
Besides PHP developers, we can also provide .NET developers, Java developers, Laravel developers and Ruby on Rails developers.
Why choose PHP developers from SharpMinds?
The open-source nature of PHP, the vast ecosystem of free and low-cost PHP libraries and frameworks, and how PHP can help you optimize development time and resources make it a popular language for developers. With the Dutch labor market being overheated SharpMinds grants you access to PHP developers in Portugal, Bosnia Herzegovina and Ukraine. By expanding your search area, we also expand the chance of a match.
We are a reliable partner for PHP development for our clients. Over the years, we have gained expertise in building remote dedicated development teams. We know exactly what to look for during recruitment and screening and can also provide HR unburdening. You will save time on recruitment and reduce the chance of a mismatch and loss of turnover.
We know the Dutch tech market
We only focus on nearshore and exclusively on Dutch tech companies. We know the Dutch work culture like no other and screen PHP developers in advance to see if they fit a company's culture.
With our Project Managers, we can offer peace of mind to our clients. They function as your eyes and ears at a distance. They work on both your happiness and the happiness of the developers. Our developers are supported through English lessons, a good workplace, excellent benefits and the organization of fun outings. They are your contact person and make sure regular evaluations are planned.
In need of a PHP developer? Let SharpMinds help!
At SharpMinds we always strive for long-term collaboration. By offering the developers a nice and challenging workplace, they will not only continue to work for a company but also perform better. A win-win that we would like to see. Below you can read our successful working method: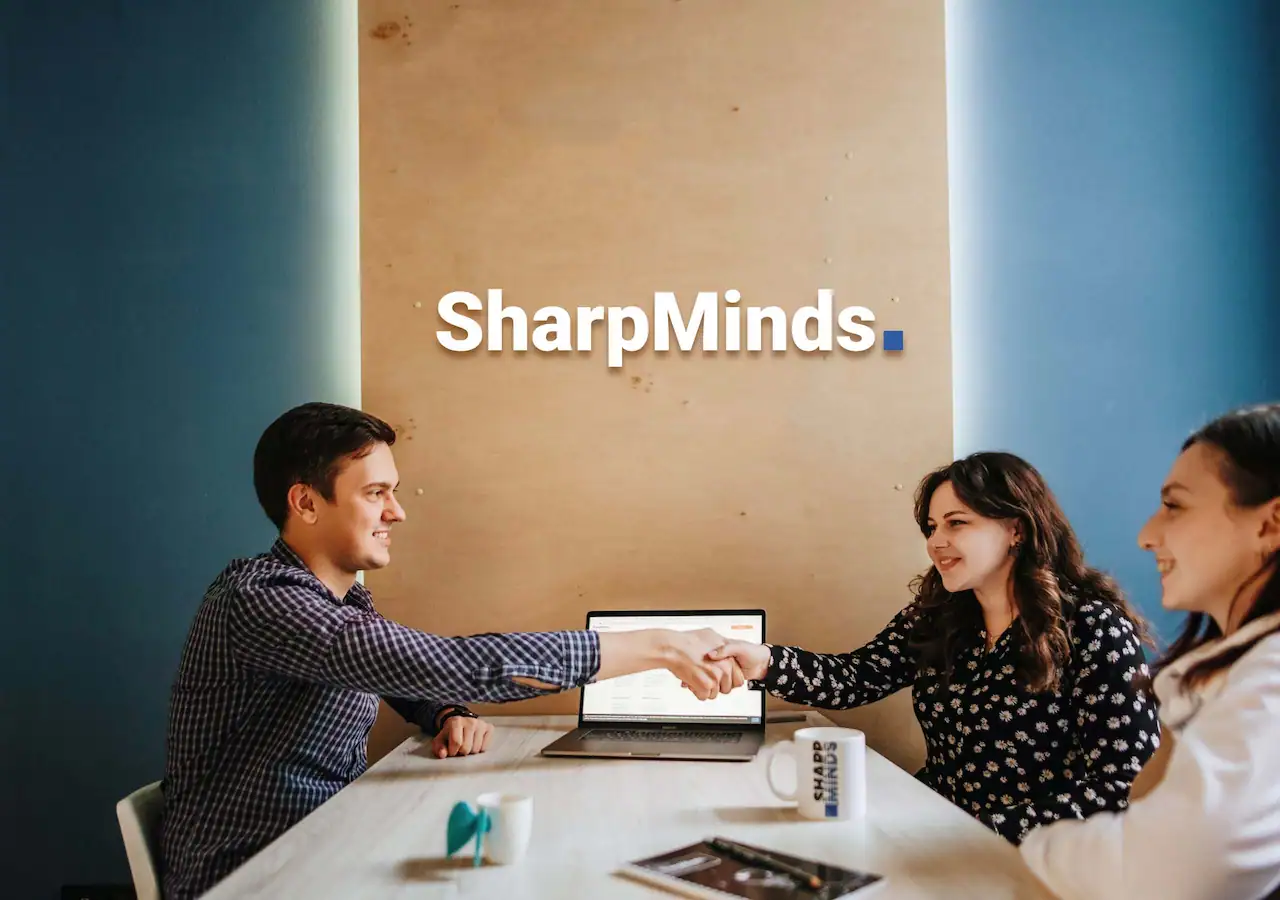 Acquaintance
The first introduction is aimed at discovering whether our solution fits your issue, but also with your organization. This looks at where you are now in terms of development, where you want to go and what requirements are made here.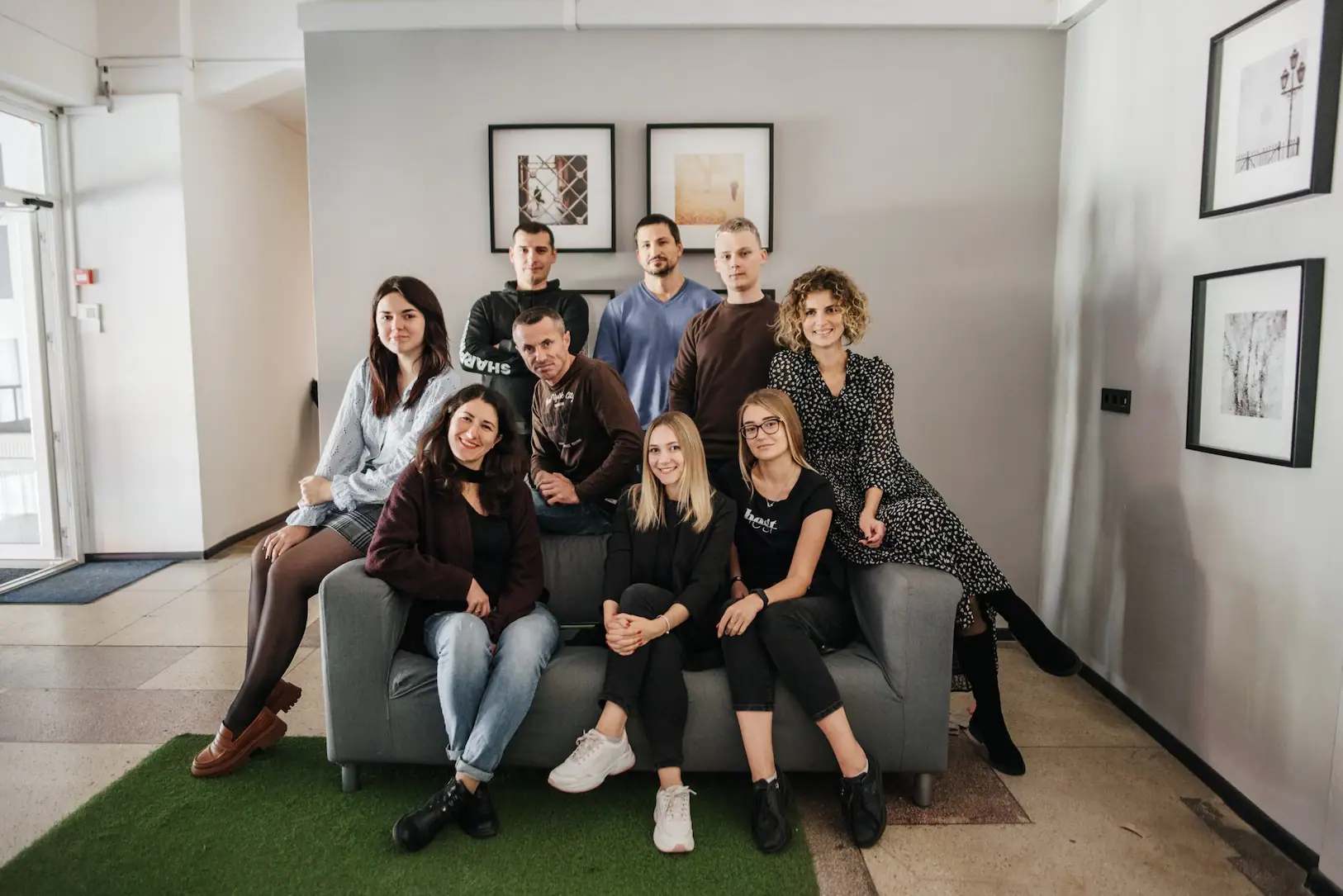 Team profile
If engaging remote PHP developers is the right solution for your issue, a technical meeting will be organized. During this meeting, the current development team will be discussed, and the necessary profiles to complement the team will be evaluated.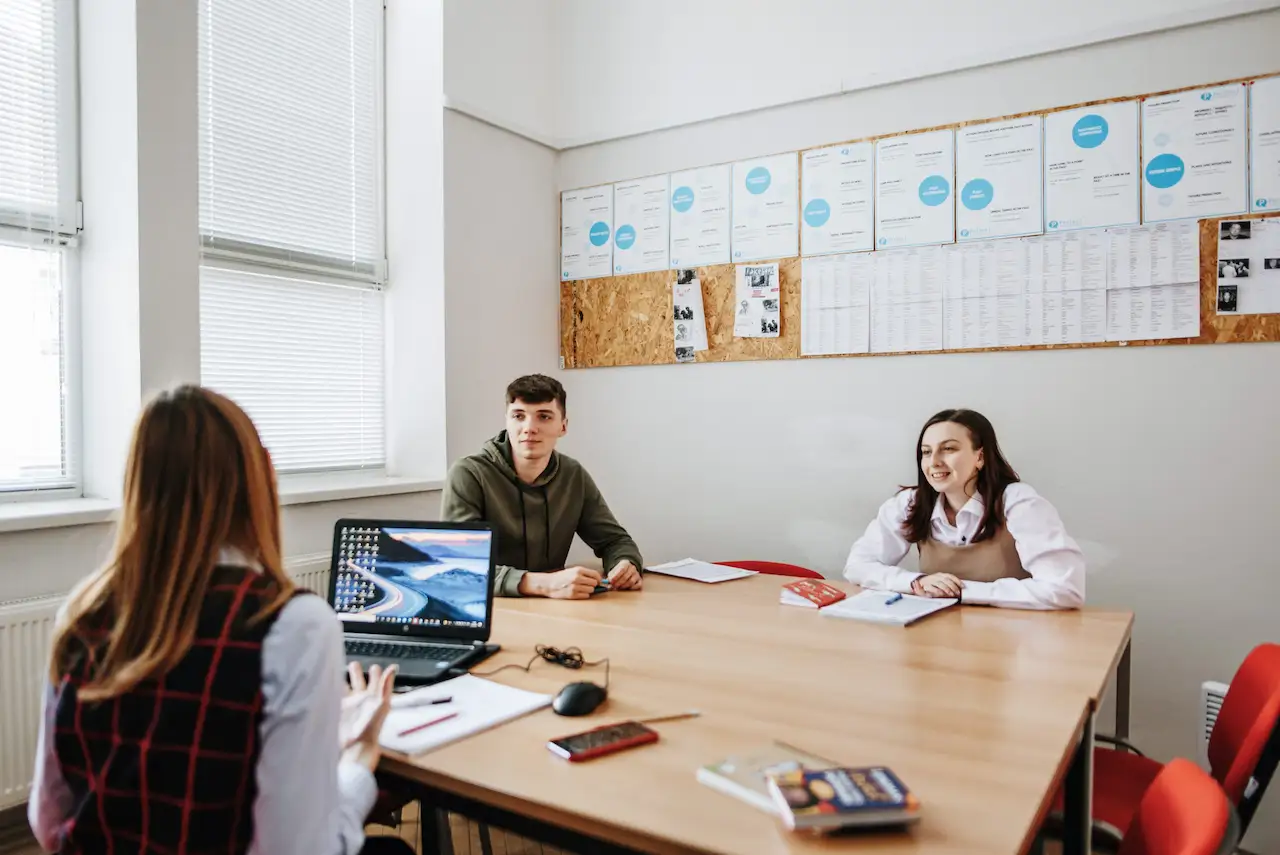 Recruitment & intake
We will look for suitable candidates based on the team profile and the vacancy. They are first invited to an intake whereby they look at whether their English language skills are sufficient, they have the right soft and hard skills and whether they fit within your corporate culture. If there is a match in our eyes, the candidates will be introduced to you.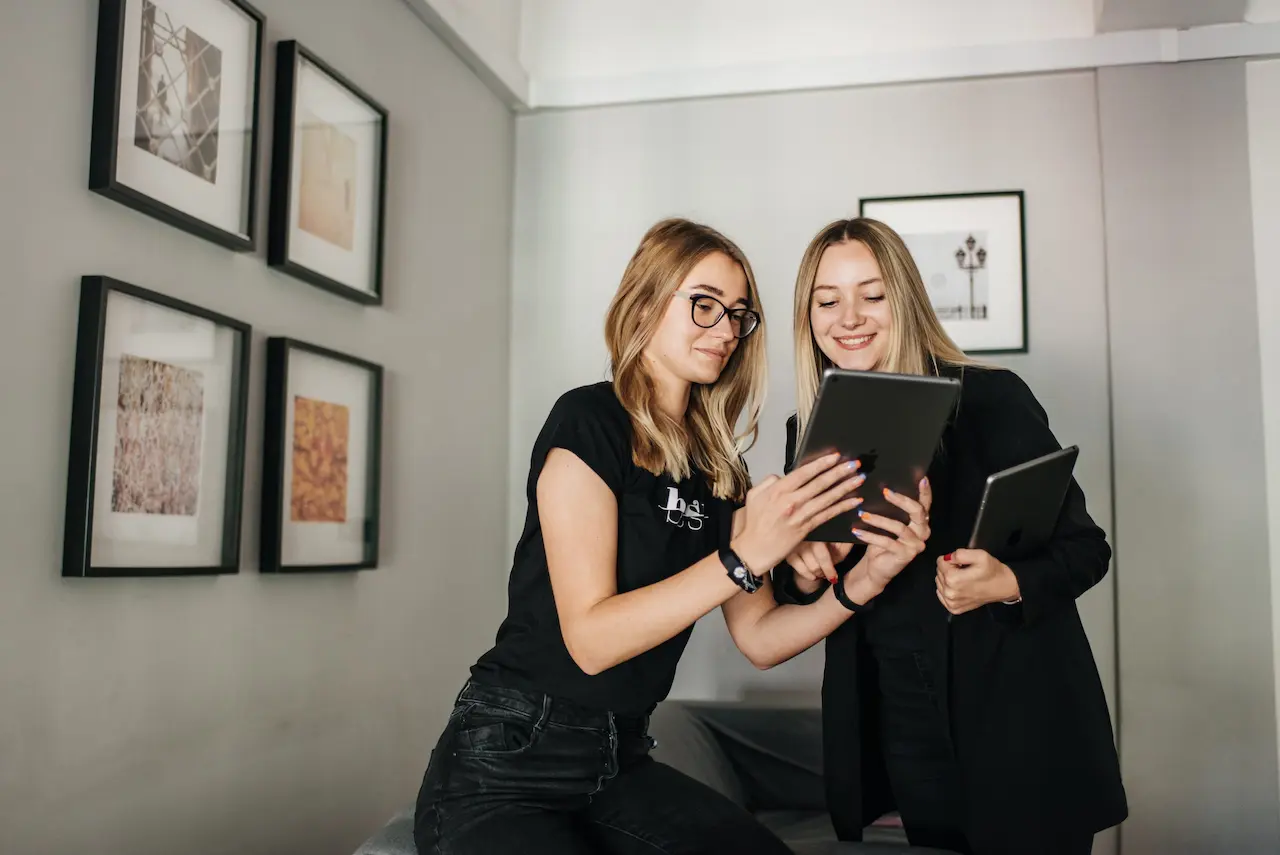 Application
Afterwards, we will introduce our candidates to you. The hiring of the PHP developers is up to you - you can have the candidates go through the regular application process.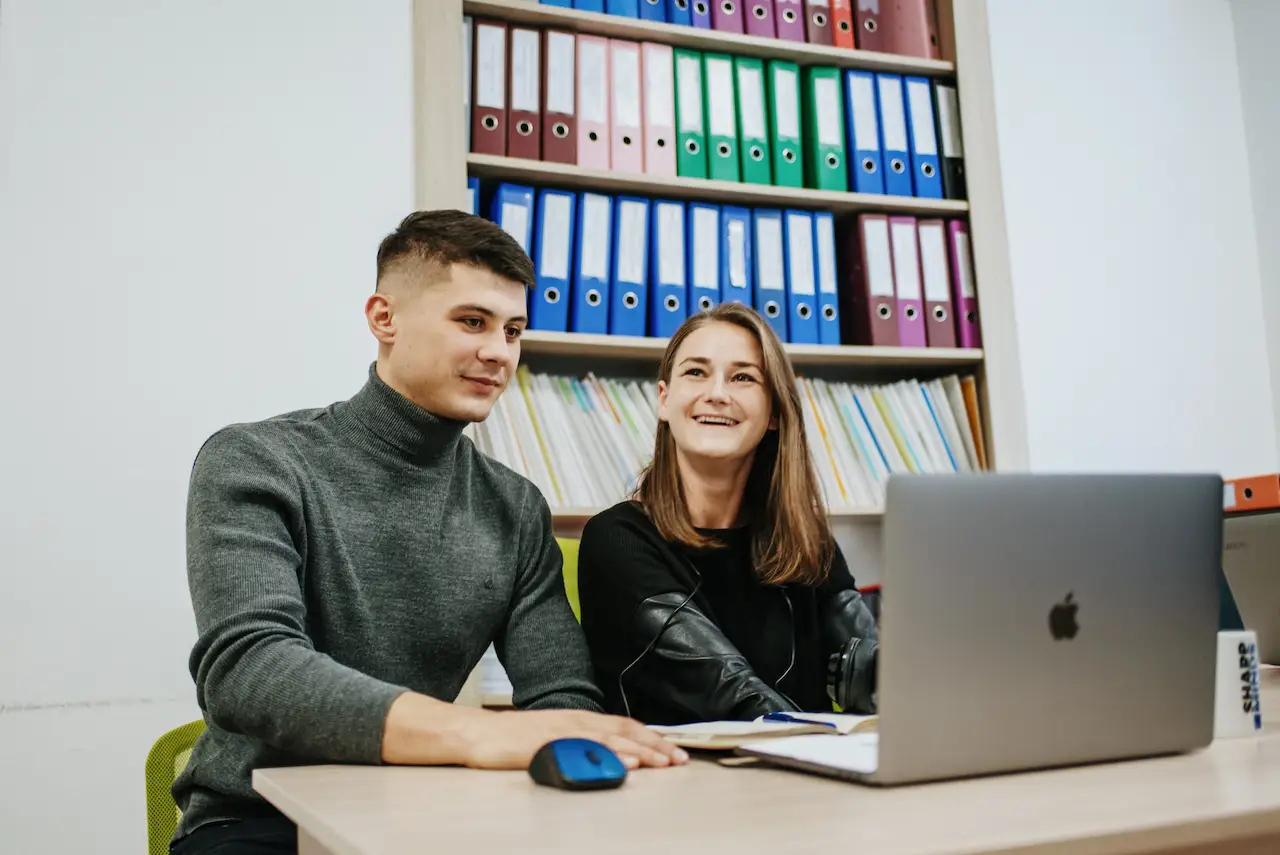 Onboarding
The candidate follows your own onboarding procedure. However, with our experience we are happy to think along, and we offer a helping hand if necessary.