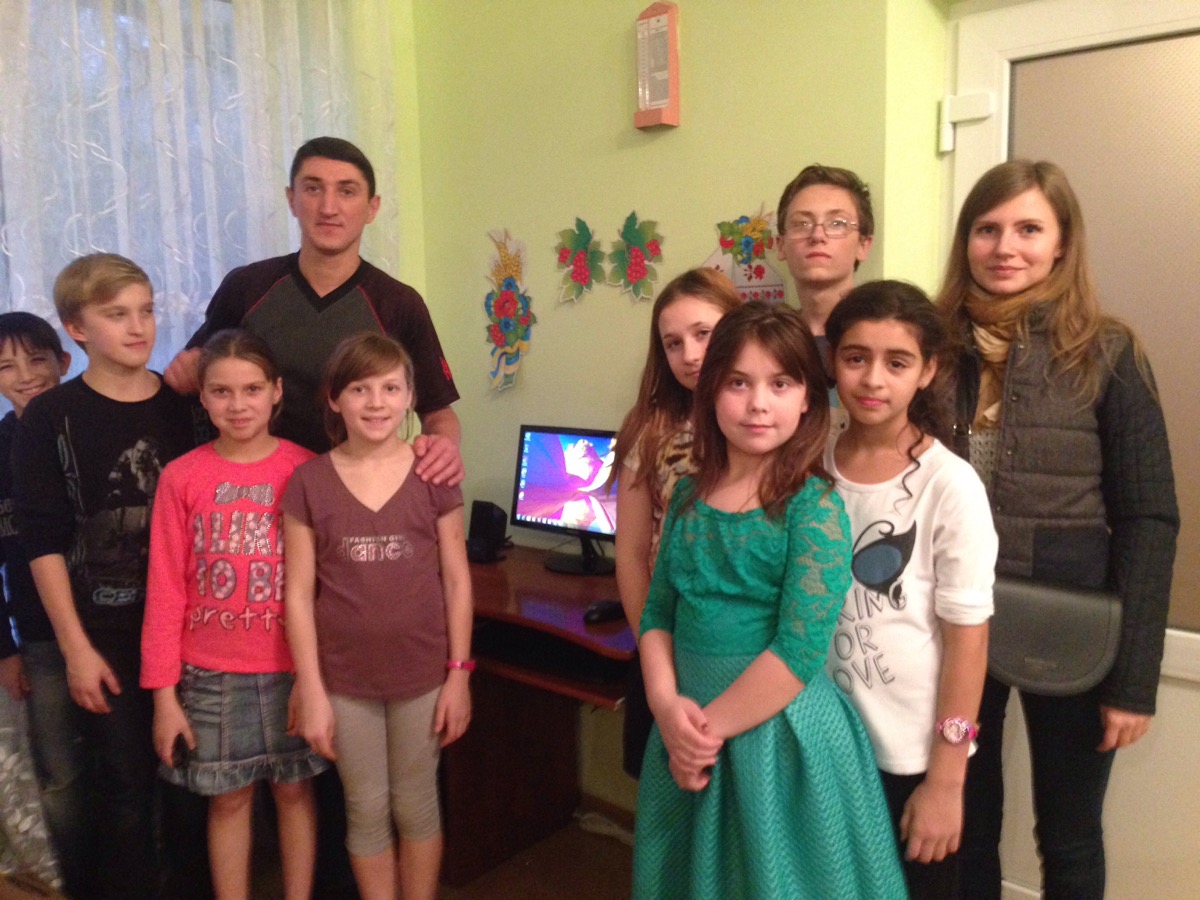 Good initiatives are always supported!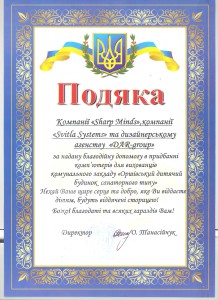 SharpMinds has come up with an idea to make an act of good will – to do something nice for children, who have no families. Our colleagues have gladly grasped this idea and donated some money, clothes, books and toys. We appealed  to other IT companies in the city and the news echoed in their hearts. With all other companies involved we've managed to raise 10050 UAH!!! We want to express our gratitude and appreciation to the IT-company Svitla Systems and the designer agency DAR-group for supporting our initiative to make children's life more comfortable.
We have visited Chernivtsi Regional Orphanage, 2 Chapaeva Str., which is a home for about 70 children under 4 years of age, deprived of parental care. The list of the goods needed had been discussed with the Orphanage principle.
So, here is the list of what we'd bought and handed over:
– plastic buckets – 5 items
– zinc-coated buckets – 5 items
– enameled pans of different size – 5 items
– enameled kettles of different capacity in liters – 5 items
– wooden mops – 5 items
With a little help from our friends we have also granted 2 computers to Orshivtsi Orphanage, which brought true joy to 50 schoolchildren, who live there. They met us very cordially and frankly, making the guide tour and showing us their talents. We handed over the following equipment to them:
– system unit – 2 items
– monitor – 2 items
– keyboard – 2 items
– mouse – 2 items
– loudspeakers – 2 items
– WiFi module – 2 items
– extension cord – 1 item
– headsets – 1 item
– camera – 1 item
– USB flesh drive 16 GB – 1 item
All the purchases and donations are documentary confirmed and approved.
Now we have a chance to communicate with the orphans via Skype or social networks.  And we are very happy and proud to become a part of children's life. Who knows, maybe someday one of those children from Orshivtsi will become a senior developer working at SharpMinds!
//= do_shortcode('[cta_subscribe title="Subscribe!" text="In need of a developer? Simply fill in the form and SharpMinds will arrange the rest!" width="full" color="light"]')?>